Welcome to the Enhance my English
If you are lucky enough to land on this page, you are eligible to a 10% discount on your Enhance my English course.
To receive your 10% discount, simply enter enhance10 when you checkout and this will reduce your checkout price to £89.10 / €107.10 / $134.10
Please email us if you have any questions and we will be more than happy to assist.
About the course
This innovative new course will help you improve your written English skills. Working through one of our courses with the support of our team of expert tutors will give you a new confidence in your communication skills, letting you concentrate on providing great customer service, or securing sales.
Improving your written English will also make you more employable, we have even included a unit on how to write a CV and covering letter.
Your course is taken entirely online, allowing you to fit it around your lifestyle. You can work on developing the skills to help you succeed in the future, all from the comfort of your home or office.
Top reasons to take the Enhance My English course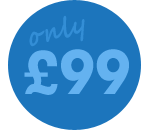 Improve your written English
Gain confidence in your communication skills
Give better customer service
Become more employable
Learn how to write effective CVs and covering letters
Work through the course from anywhere with a web connection
Work at your own pace, around your other commitments
Get help from real tutors
Take control of your own future – Enhance your English
Book onto your course today, and you can start your learning immediately. You'll benefit from a range of course materials, and you'll be taking your first steps towards a more confident, prosperous future.
Want to know more before you commit?
Click here to find out more about the Enhance My English course, including details on the subjects you'll cover, how the course will help you increase your confidence in your own written English, and how this will translate to better employment prospects, allow you to give better customer service or sell more.
And don't forget, we're one of the UK's leading training providers with accreditation from bodies such as ODLQC and SQA, so you can have complete confidence in your course.